Alleviate low-back pain and improve range of motion.
Assist with shorter, easier labor for expectant mothers and shorten maternity hospital stays.
Ease medication dependence.
Enhance immunity by stimulating lymph flow—the body's natural defense system.
Exercise and stretch weak, tight, or atrophied muscles.
Help athletes of any level prepare for, and recover from, strenuous workouts.
Improve the condition of the body's largest organ—the skin.
Increase joint flexibility.
Lessen depression and anxiety.
Promote tissue regeneration, reducing scar tissue and stretch marks.
Pump oxygen and nutrients into tissues and vital organs, improving circulation.
Reduce post-surgery adhesions and swelling.
Reduce spasms and cramping.
Relax and soften injured, tired, and overused muscles.
Release endorphins—amino acids that work as the body's natural painkiller.
Massage therapy is manual manipulation of soft body tissues (muscle, connective tissue, tendons and ligaments) to enhance a person's health and well-being. There are dozens of types of massage therapy methods (also called modalities).
Our patients seek massage therapy for a variety of reasons – to reduce stress and anxiety, relax muscles, rehabilitate injuries, reduce pain, and promote overall health and wellness. The Pain Relief Center offers a complete and comprehensive spectrum of different modalities of massage, including:
Swedish
Also known as relaxation massage, Swedish massage therapy is the modality that comes to mind when most people think about massage. As the best-known type of bodywork performed today, one of the primary goals of the Swedish massage technique is to relax the entire body. This is accomplished by rubbing the muscles with long gliding strokes in the direction of blood returning to the heart. But Swedish massage therapy goes beyond relaxation. Swedish massage is exceptionally beneficial for increasing the level of oxygen in the blood, decreasing muscle toxins, improving circulation and flexibility while easing tension.
Deep Tissue
Deep tissue massage therapy is like Swedish massage, but the deeper pressure is beneficial in releasing chronic muscle tension. The focus is on the deepest layers of muscle tissue, tendons and fascia (the protective layer surrounding muscles, bones and joints).
Sports Massage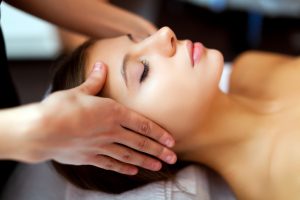 Sports massage therapy is geared toward athletes of every kind, from world-class professionals to weekend joggers. The particulars of the sports massage technique are specific to the athlete's sport of choice. Focusing on areas of the body that are overused and stressed from repetitive and often aggressive movements.
Aspects of sports massage therapy are gaining popularity as useful components in a balanced training regimen. Sports massage therapy can be used as a means to enhance pre-event preparation and reduce recovery time for maximum performance during training or after an event. Athletes have discovered that specially designed sports massage promotes flexibility, reduces fatigue, improves endurance, helps prevent injuries and prepares their body and mind for optimal performance.
One of the key benefits of Sports massage therapy compared to other modalities is its ability to target muscle-tendon junctions. A 2010 study in the journal of Strength and Conditioning Research found that even a 30-second massage improved hip-flexor range of motion. Another study conducted by Margaret Jones, Ph.D. of the American College of Sports Medicine, demonstrated a notable trend toward decreased muscle soreness in the athletes who received massage either before or after exercise.
For anyone participating in regular physical activity, Sports massage therapy every week or two may be a great addition to your normal regimen. It's best to talk with one of our professional massage therapists to find a plan that will work best with your schedule, level of activity and budget.